Setting up a Playroom and Smart Room where disability is faced in a positive way.
What we do
Project leader: Associazione Gazza Ladra
Project partners: Anffas, Angsa, l'abilità, C.i.s.s., Movimento Donne Impresa Confartigianato Piemonte Orientale, We Do Fablab
Project supporter: Fondazione Comunità Novarese
Makers: Massimiliano Ferré, Alessandro Ceruti, Simone Miglio, Giacomo Coppo (We Do Fablab)
The birth of a disabled child brings a "tsunami" on the entire family and their future plans. It marks the beginning of an unexpected journey. The La Bussola (i.e. "The compass") project has been conceived to offer a healthy environment for support, discussion and sharing where disability is faced in a positive way.
La Bussola aims to create a strong and interconnected social welfare network, by offering a range of interventions which fully surround both the disabled child's and family needs.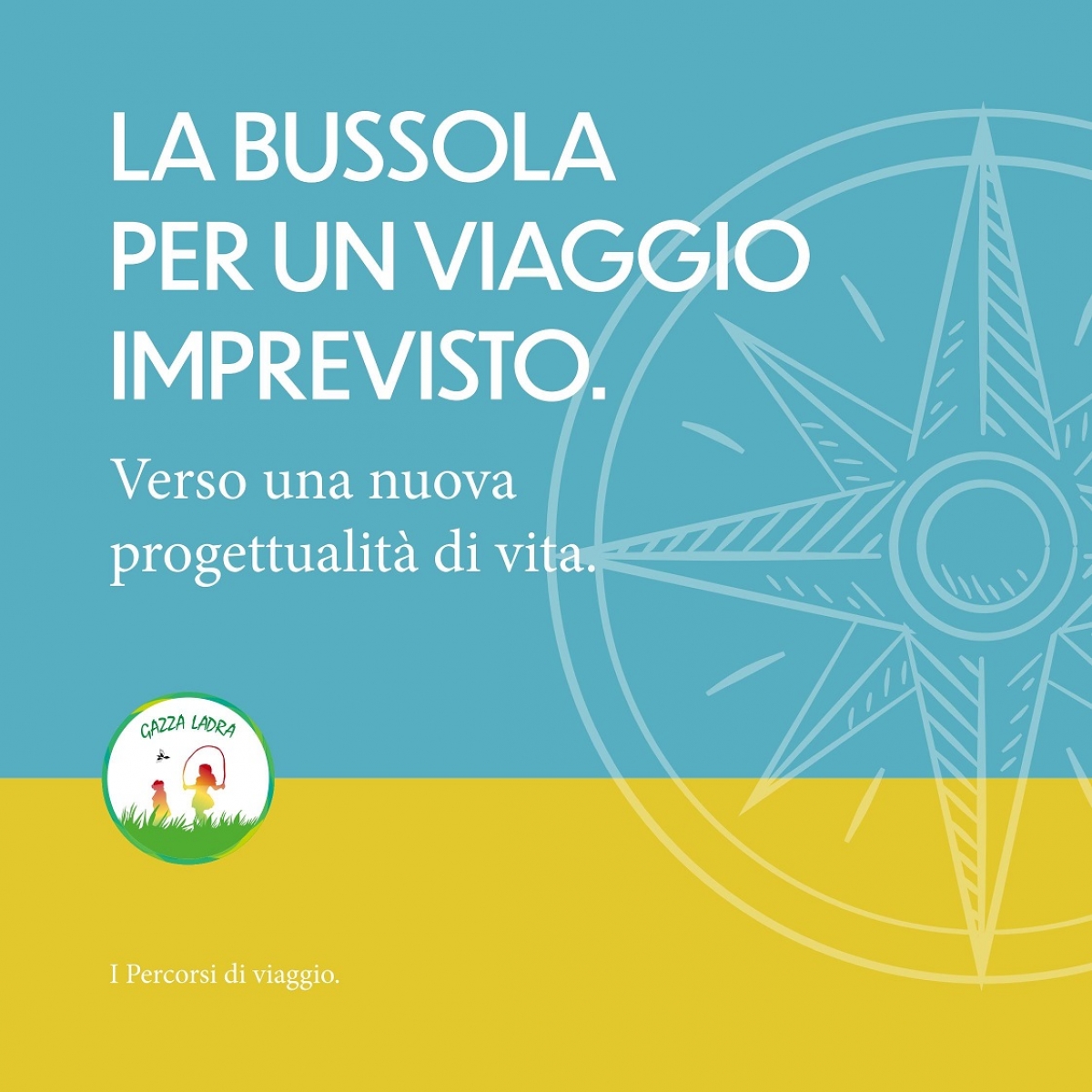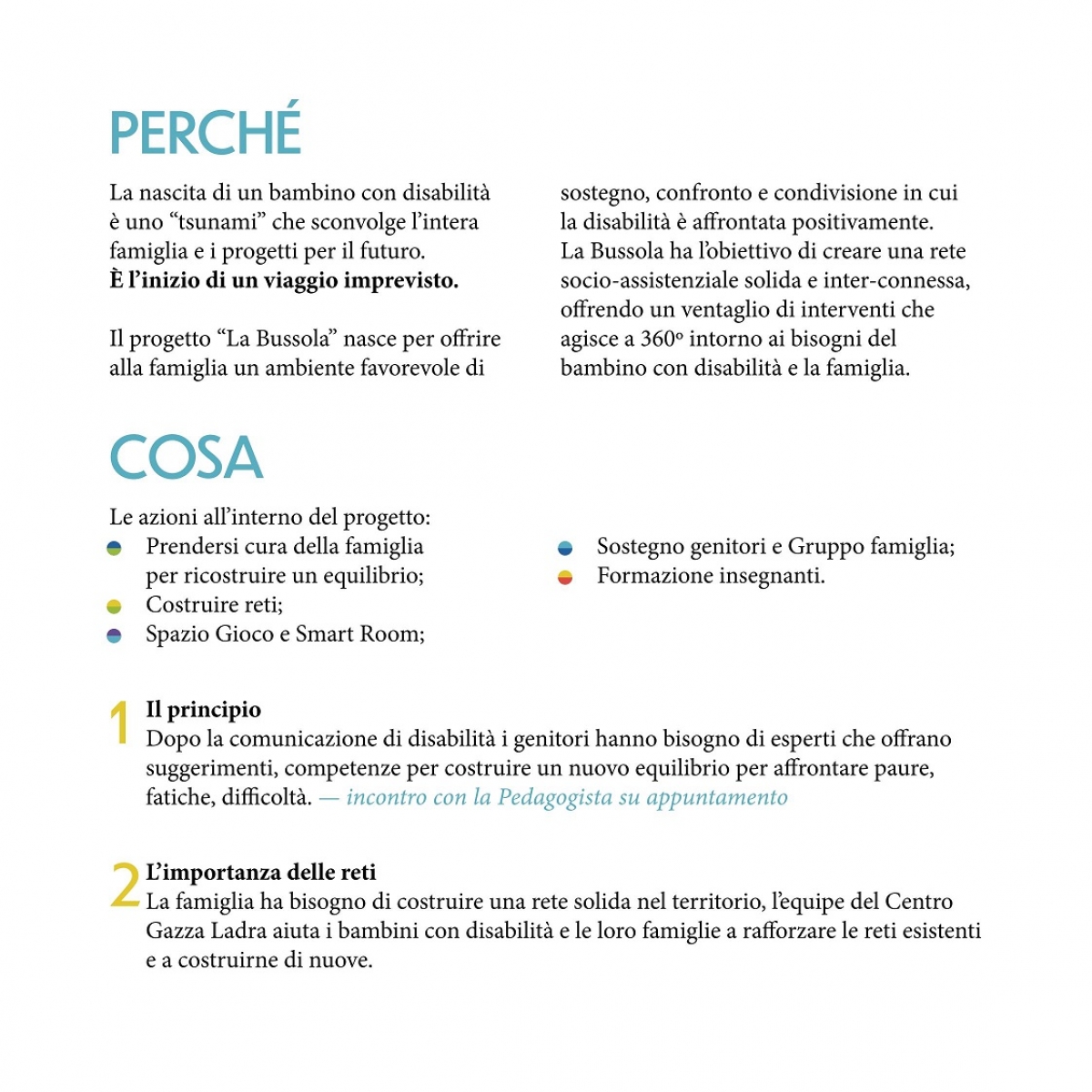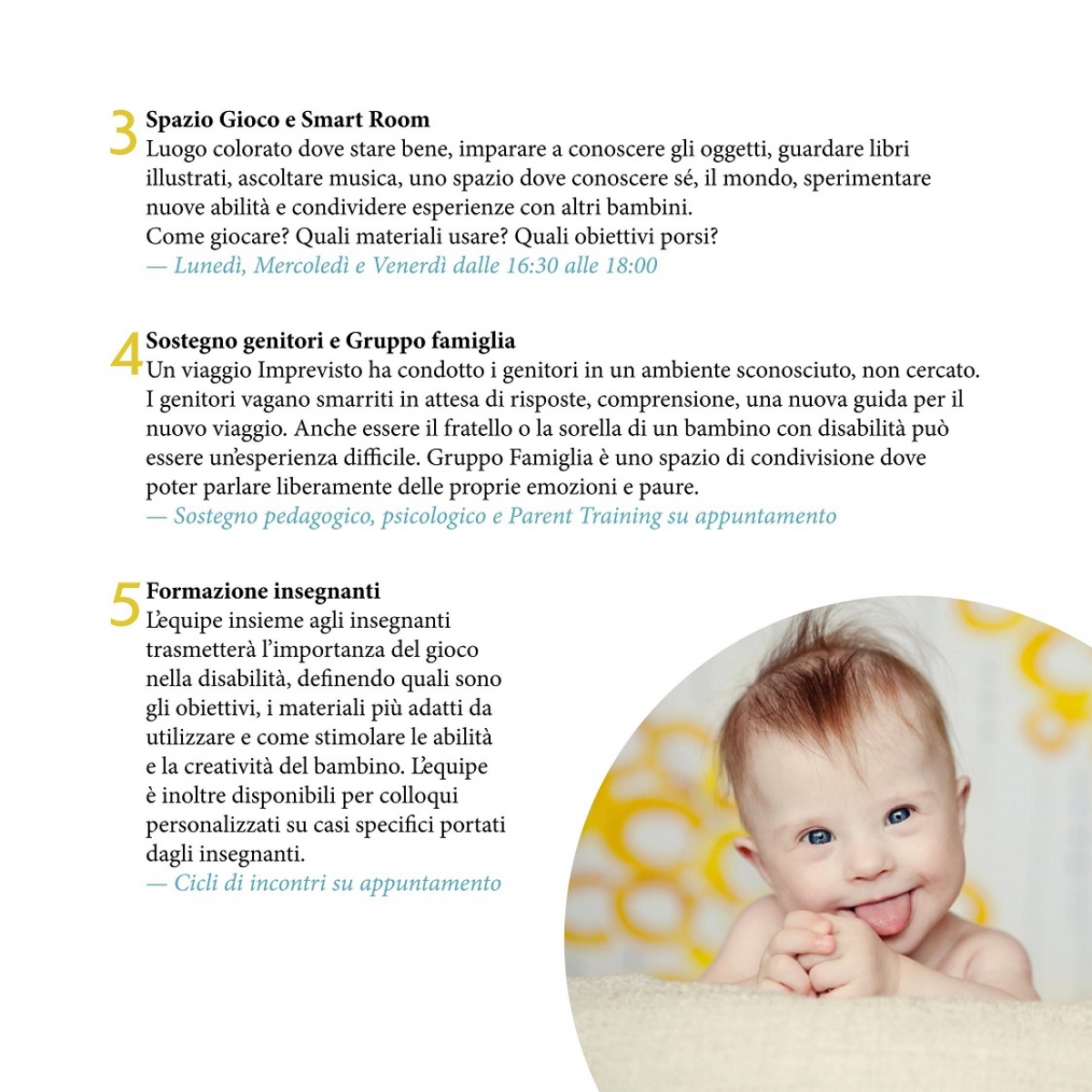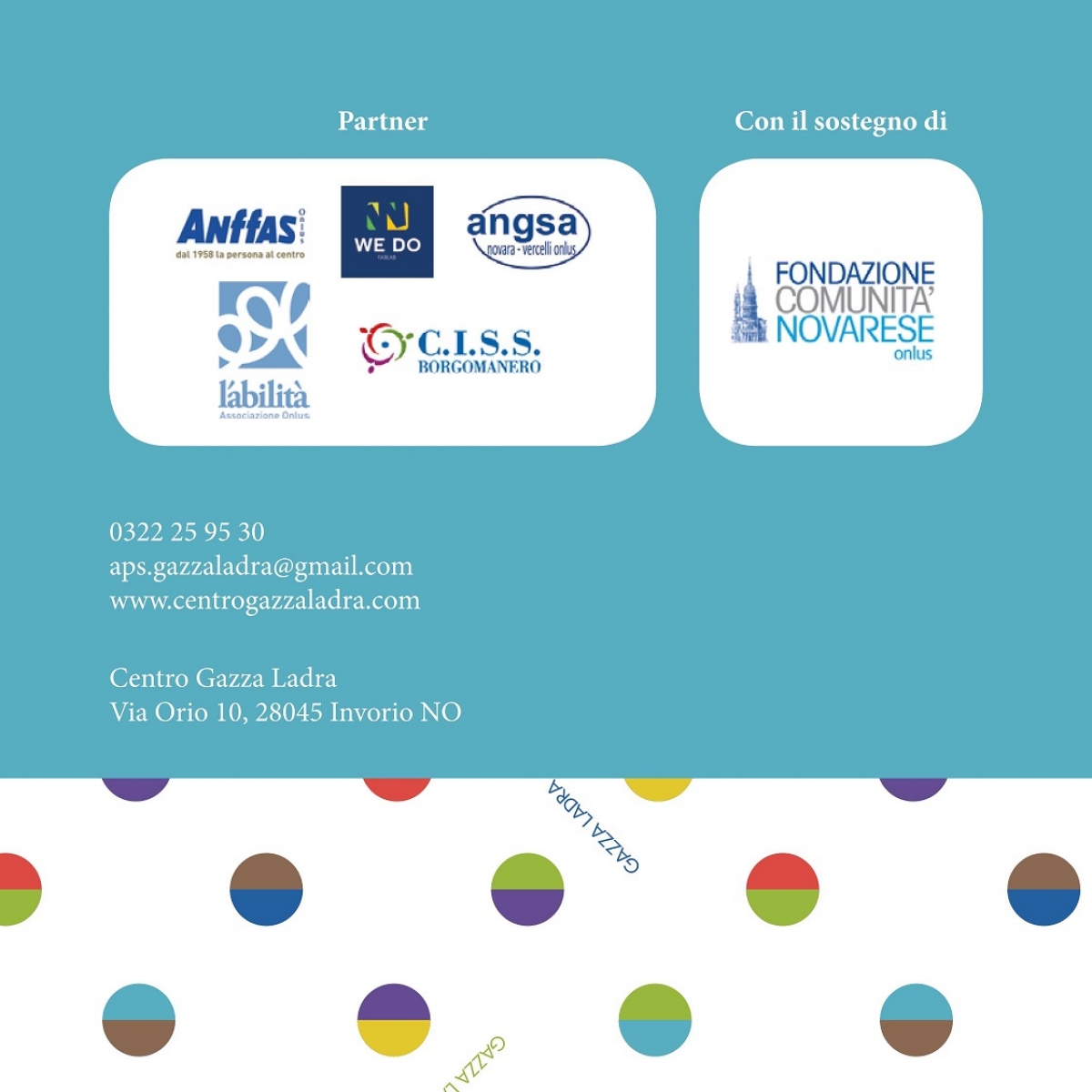 Playroom and Smart Room
A colourful place to feel good, explore new objects, read illustrated books, listen to music, get to know oneself and the surrounding world, learn new skills and share experiences with the other children.
Sensory-rich playtime through digital experiences for both parents and child. Playtime sessions specifically designed to stimulate children with severe disabilities through re-adapted toys and tailor-made learning strategies. A place where parents can craft new toys for their child, supervised by experts educators.
Create and develop new game and learning models for children affected by autism, impaired mobility or intellectual disability.
Experience a sensory-rich environment where the child can interact with lights, smart toys which can react to pressure, position and orientation changes with light effects, sound and vibrations.
Interact with a "virtual world" through learning or rehabilitation sessions where playtime is a powerful tool to learn new concepts and words, in a comfortable and relaxing atmosphere enhanced by sensors and dynamic environmental lights.
The following projects are developed at We Do Fablab:
- set-ups, decorations and small furniture
- sensory-rich toys
- interactive games
- educational software and applications